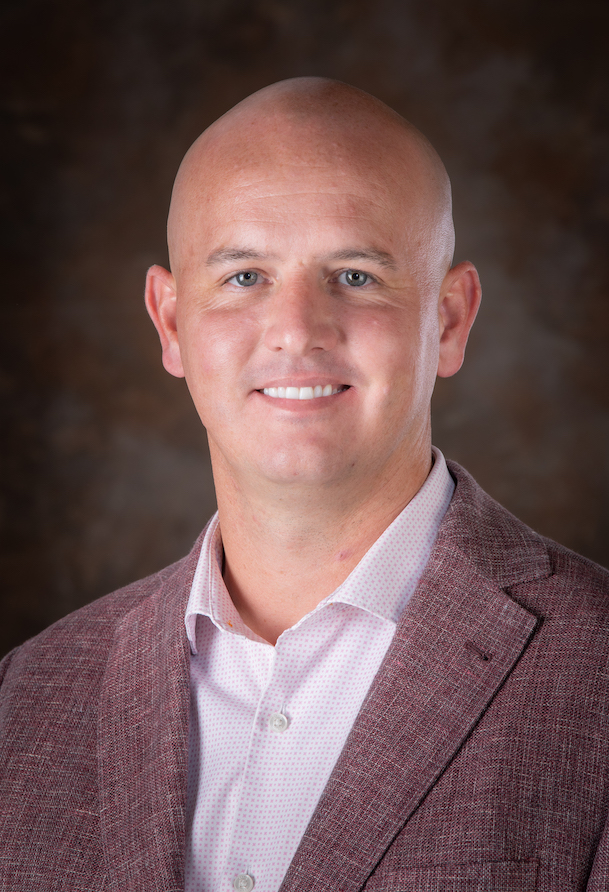 Matt has been in the real estate industry for 14 years. He is the past President of the Prescott Area Commercial Group. Matt specializes in Medical, Office, Retail, Industrial, Multifamily, Build to Suit, and Vacant Land. He has represented clients in real estate transactions across Maricopa, Pinal, Navajo, Apache, Graham, and Yavapai Counties. Prior to BHG Commercial, he worked in corporate leadership for a fortune 500 company. Matt managed 61 direct reports and was responsible for more than 15,000 customer accounts. He earned an MBA from a private University. With his experience, education, and work ethic Matt will go the extra mile to ensure he exceeds all your expectations.

Dear Matt Fish and Mark Duncan,
Thank you so very much for your endless hard work on our real estate sale. You worked harder than any agents I have previously known to complete a difficult transaction. Our sale involved historic and agricultural properties that needed a special buyer, and the sale was further complicated by technical issues with the banks, the Town, easements, Town Meetings, title companies, home inspections, etc. Yet through it all you continued your positive and cheerful attitudes and friendly, professional demeanors. It was genuinely a pleasure to work with you throughout the years of difficulty, and you did find a cash buyer that closed the deal. We are happily retired now, and continue to thank you everyday for your years of patience and help with our real estate sale. We will definitely want to work with you again on any real estate sales we will have.

Kit Hoult
Matthew was knowledgeable and professional without trying to influence me in any way. His ability to work with the various agencies made the process go very smoothly. I couldn't ask for a better realtor.

ruprause
Matthew has been my realtor on three different transactions in the past two years, and the guy is class in every sense of the word. He works hard for you and at the end of every sell or purchase I have felt he actually had my and my familys best interest at heart. I would absolutely recommend him to any and everyone. Truly a first class realtor and business man.

J. Haelbig
Matthew made the house buying experience easy by negotiating a fair price and sharing his honest opinion about the property. He sent us listings ahead of time so that we knew what options were available. I would strongly recommend him to anyone looking for a property and wanting a reliable real estate agent.

jffgrc jg
Mr. Fish is the consummate professional. He went above and beyond the call on every facet of our home sale. I would recommend him with complete trust and confidence, and without any reservation whatsoever. He is knowledgeable, thorough and totally ethical.

C. Malson
Matt was great to work with because he was able to do his job while allowing me to have full control over my experience. He was always there when we (my wife and I) needed him and we never felt pressured into making any hasty or rash decisions. He was able to look at homes and point out many of the pros and cons of each. He was also able to point out major flaws that may have gone unseen by other realtors. We were able sell and purchase our home with him as our realtor and he did an amazing job getting us exactly where we needed to be and when we needed it! His knowledge and guidance is unmatched and I look forward to working with him again in the future.

user39201566
Matthew was able to take our every need and concern to heart about a home and gave us what we had been looking for in a forever home! I guarantee he will be of service to anyone else that he helps. We could not of found the home we wanted without him by our side each step of the way!

Jazmin Amos
Matthew went to great lengths to continually keep the sale of our home moving. He kept us aware of exactly where in the process we were and what it was going to take to get to/complete the next step. He took care of us himself, never passed us along to an associate, or had us leaving messages with anyone else. He was available when we needed him to be, every time.

zuser20140319160338797
Super honest and so very helpful. Willing to go above and beyond to help his clients. A great pleasure to know will recommend Matt to all my friends and family. Thank You

ericjrsr
He was very attentive to our needs, never hesitated on any questions. So friendly you forgot he was your agent not a family member. I would recommend him to anyone looking to buy, for he gives his all.

Michael Slackey