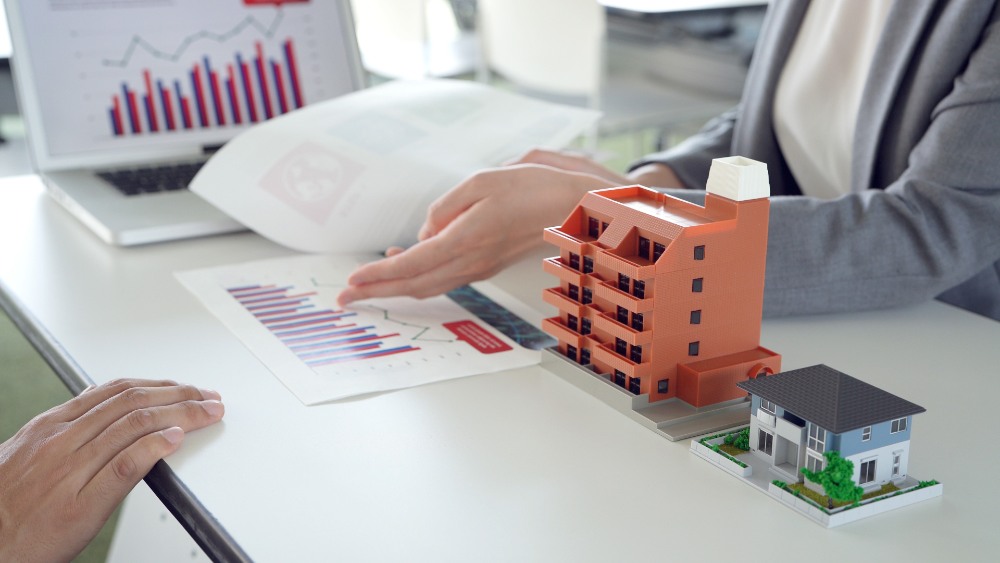 Table of Contents
Investing in commercial real estate is a reliable way to build wealth and diversify your portfolio. But, as with any kind of investment, it can be risky if you don't know much about the commercial property market.
To help you choose the right investment, we created this comprehensive guide on all common commercial property types in Yavapai County.
What is commercial real estate (CRE)?
Commercial real estate (CRE) is any investment property with the potential to generate profit, specifically through capital appreciation or rental income. They can be anything from residential apartment buildings to warehouses, which are often leased out to individual tenants or corporate entities. Investors can also take advantage of the area's appreciation rate by holding these properties and reselling it at a higher value.
Investors need to look out for:
Location – High-traffic locations have a bigger chance of attracting consistent streams of long-term tenants. Is your property near a school or hospital? Is it located in a dense, urban district or a more spacious suburban area? Make sure that there's strong demand for the type of property you choose to invest in.
Property type – Properties like apartment complexes, student housing, office buildings, and storage facilities have high returns on investment (ROI) because they can accommodate many tenants. A commercial real estate expert in Yavapai County can help you professionally analyze the market, available properties, and their true market values, so that you can determine which types of commercial property are profitable in your chosen city or neighborhood.
Triple net properties – While the number of tenants is usually the deciding factor in a property's profitability, single-tenant commercial properties with triple net leases are an exception. These are long-term leases in which the tenant agrees to pay for property's real estate taxes, insurance, and maintenance on top of rent and utilities. Not only does it take less time and effort on your end as a property owner, but it also gives you a stable income stream with minimum costs.
What do you need to know about commercial properties?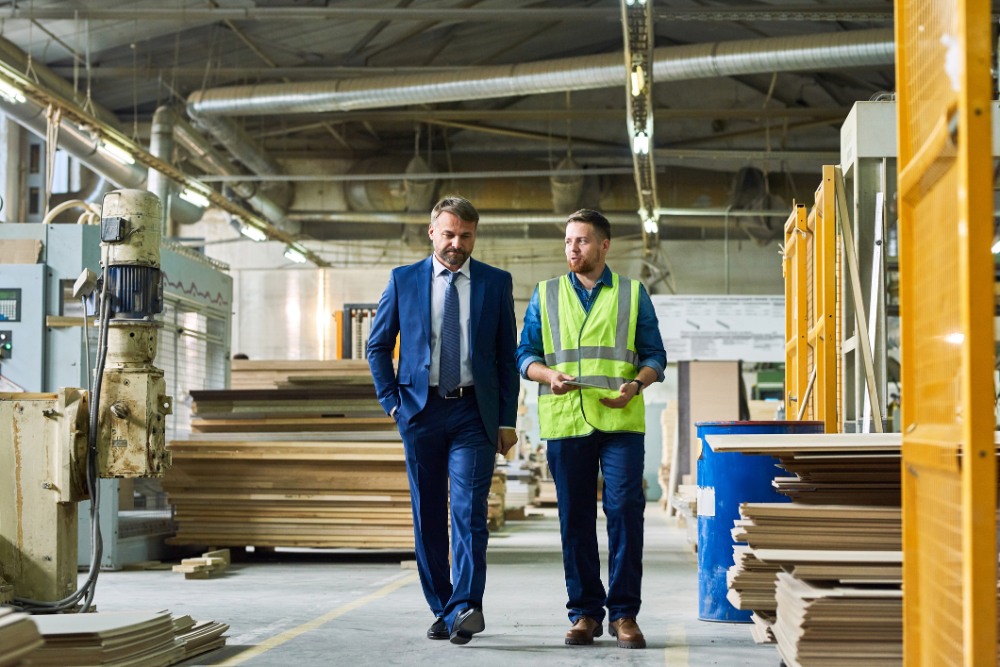 CRE properties are stable investments
Compared to other investments like stocks and bonds, commercial real estate is relatively stable and presents many options if you want to diversify your portfolio. Commercial leases usually run for 7 to 10 years— sometimes more— which gives you a steady and predictable cash flow for a substantial amount of time.
You would also have a business-to-business (B2B) relationship with your tenants – unless it's a multifamily property – which adds a certain reliability to the lease contract. Since they are income-producing lease holders, they are more likely to comply with the terms and pay rent on time.
Because of these qualities, commercial properties are resilient against recessions and other economic shifts, especially if the property houses essential services and operations such as government offices and hospitals. In Yavapai County, for example, industries such as manufacturing had an 8.11% year-over-year increase in employment for May 2022, which is a positive indicator for industrial property investors amid a rocky post-pandemic economy.
CREs are financed differently
Since it generates profit, investing in certain types of commercial property – such as office or retail spaces – can be more complicated and expensive than traditional real estate. It's rare for individual investors to own CRE directly. Most opt for joint venture investments, real estate investment trusts (REITs), or private real estate funds.
Unlike residential real estate, which you purchase through a mortgage loan or cash, a CRE investment is usually financed through Small Business Administration (SBA) Loans, which is funded by the federal government. You can also apply for permanent loans, bridge loans, and hard money loans from private lenders.
You can read more about how to start investing in CREs in our guide here.
CRE can yield high returns
Owning commercial real estate can be more lucrative than investing in residential real estate, especially when rising mortgage rates are making property investment more expensive and complicated. It's wise to look at the overall economy of the area that you're planning to invest in. Most importantly, analyze where your money can go farthest.
Take for example Prescott, AZ. According to the National Association of Realtors (NAR) commercial market report for Q1 2022, the city's office and retail property market is stronger than the overall U.S. market, characterized by low vacancy rates, rising rent prices, and higher cap rates. Given that the area's residential housing market is also slowing down, CRE might be a more profitable investment in the long run.
Types of commercial real estate
Commercial properties in Yavapai county can be grouped into four categories: multifamily, office, industrial, and retail. Here's an overview of each CRE type to help you in your investment planning:
Multifamily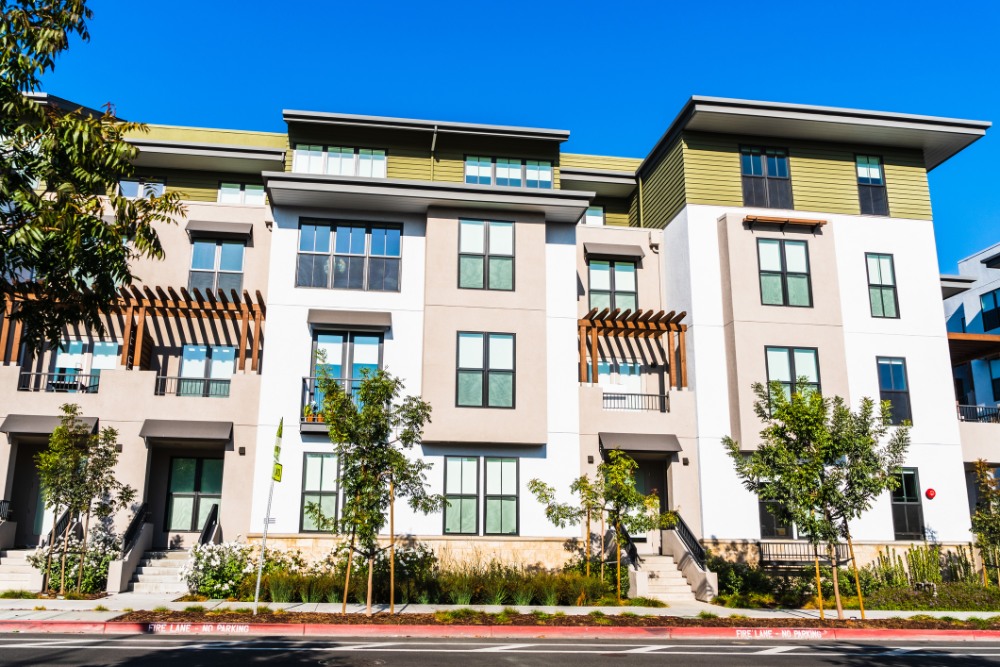 Ideal for: investors looking to diversify
Investing in a multifamily property is a smart and time-efficient way to add diversity to your portfolio. Not only will you acquire several rental units with just one purchase, but you will also gain a scalable investment that allows further opportunities in commercial real estate.
Multifamily real estate are residential properties with more than one unit. It's a great starting point for first-time investors or residential property investors who want to branch out into CRE since it involves similar processes and operations. As the name suggests, this property investment allows you to have multiple tenants – and multiple income streams – within a single property.
Here are the most common types of multifamily properties you can find in Yavapai County:
Duplex (or a triplex/quadplex)

These are two- to four-unit properties that provide tenants more space and privacy compared to other multifamily property types. Each unit typically has its own private entrance and are common across both urban and suburban markets.

Mid-rise apartments

Typically found near urban centers, these apartment buildings are around 4 to 11 stories high and can accommodate 30 to 100 units. Primarily designed for urban lifestyles, these properties feature elevator service and garage-style parking, as well as easy access to coffee shops, convenience stores, and bars and restaurants.

Student housing

Designed for student living, these developments are located near universities and educational institutions. Unlike other multifamily property types, which focus on providing as much privacy as possible, student housing features shared common areas such as study rooms, lounges, bathrooms, and recreational areas. Unit sizes can dictate the number of tenants per room. For instance, smaller units can have one to two residents, while bigger suites can have as many as five.

Senior/assisted living

This property type is often located in suburban communities, particularly locations that either already have a significant older adult population or have favorable environs for that age group. You can also expect specialized services such as on-call or in-house hospice care, housekeeping, meal services, or dedicated medical facilities.
Office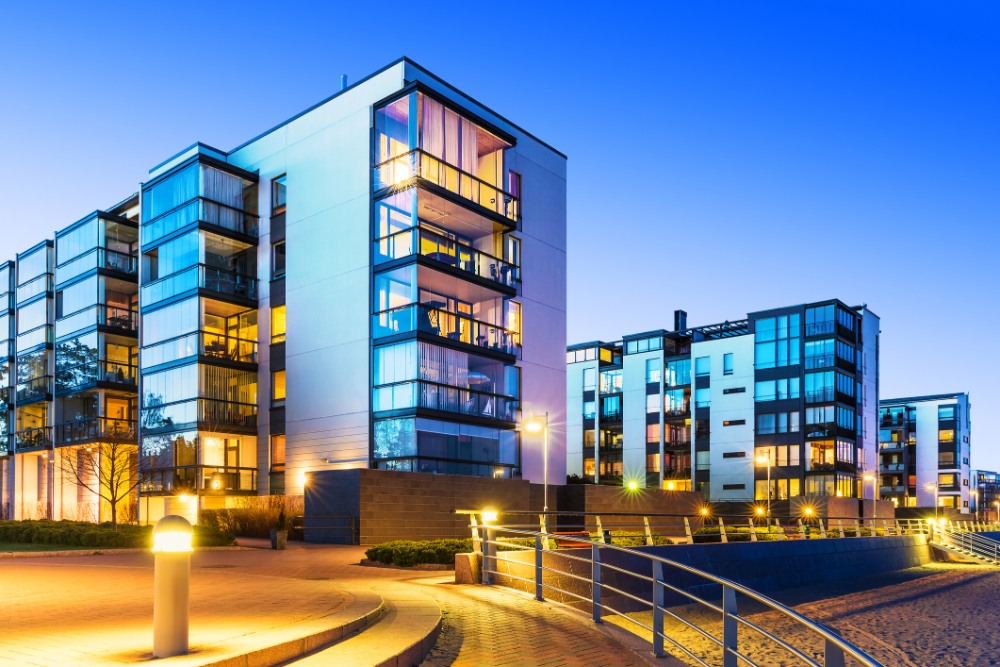 Ideal for: investors who want flexible lease structures
Depending on your objectives – whether it's to mitigate the effects of inflation or to relegate operation expenses to the tenant – owning an office building allows you to have more control on how you want to lease your property. This is highly beneficial for those who know how to anticipate major economic trends and want to maximize its profitability.
Office spaces are "high-risk, high reward" commercial properties. These buildings can have some of the highest values in the market, due to the cap rate valuation on CRE. Successfully leasing it out to long-term tenants can guarantee positive cash flow for years.
However, investing in offices can also come at great cost. Buildings like these are often built-to-suit, so investing in them can be more capital-intensive than other commercial properties, especially when it's turned over or renovated for new tenants. Moreover, office rent prices and demand are highly influenced by economic trends like the remote or hybrid work setups, which add a layer of unpredictability to the investment.
Office buildings can be classified into three types, depending on their location:
Central Business District (CBD) offices

CBDs are high-density developments that house the city's financial district and some of its largest companies. These buildings have high-grade finishes and cutting-edge systems, as well as easy access to a variety of entertainment and retail options. Because of its desirable location and top-notch amenities, these properties often have a definite market presence and above-average rent prices.

Suburban office buildings

These office spaces are usually assembled in "office parks" which consist of various mid-rise buildings, restaurants, coffee shops, and green or recreational spaces and are located outside of a city's urban core. Suburban offices offer accessibility of a different kind: its location near residential communities allow employees and clients to have shorter commute times— they don't have to go through downtown traffic. Rent is also more affordable, which appeals to many local or mid-size companies.

Commercially zoned homes

As the name implies, these office spaces are typically older homes or former residential properties that have been repurposed and re-zoned for commercial use. These are usually sought-after among firms and small businesses that prefer a "homey" working environment, with amenities such as full kitchens, patios, and backyards.
Industrial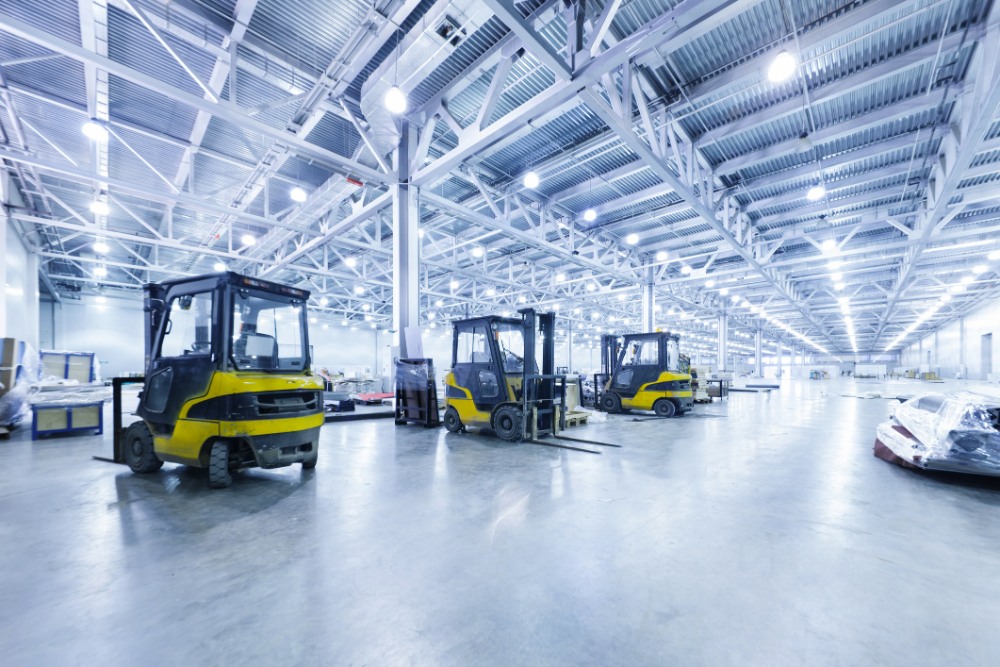 Ideal for: investors interested in e-commerce
With e-commerce companies and online businesses on the rise, as well as the digitization of many brick-and-mortar companies, you can expect continuously high demand for warehouses and distribution centers. Industrial real estate is also flexible in terms of function and purpose, so you can easily lease it as an office, manufacturing space, or logistics center to suit current consumer demands.
Industrial warehouses vary widely in terms of size and function, making it one of the most flexible and easily acquired types of commercial properties. Since it can house a range of industrial operations and production, these properties are located outside of urban areas, usually along highways and transportation routes.
Due to the nature and purpose of this commercial property type, tenants often sign on triple net leases, which provide the investor with longer lease terms and lower maintenance costs.
Industrial properties are roughly categorized into the following:
Bulk warehouses
Bulk warehouses are one of the largest industrial products in the market. They are primarily used as regional distribution centers by businesses that conduct logistics, shipping, and delivery operations. Ideally, these properties should be located near highway systems, major shipping docks, or airports.
Heavy manufacturing
Used to produce various parts, goods, and services, heavy manufacturing warehouses are often customized for its current tenant. It requires specialized infrastructure, power necessities, and machinery. And to meet these requirements, they are usually situated within the most industrialized areas of the city or municipality.
Light assembly
Light assembly properties are used for preparing and packaging products or materials for distribution. Since they don't require special customizations like heavy manufacturing spaces, they can also function as storage and office space.
Storage
Described as a hybrid between an industrial warehouse and a multifamily property, these units are leased to individual tenants as personal storage space. Since these properties take up a vast amount of space, they are usually located outside of city boundaries.
Showroom
This industrial property type is a combination of office, warehouse, and retail space. Showrooms are common among manufacturing businesses such as car dealerships and household goods distributors, which require a space where they can operate, store, and sell their products. You can find these properties in areas with high traffic and visibility, such as interstates.
Retail
Ideal for: investors looking to build wealth
Since much of the utility costs, maintenance, and property rates of a retail space falls on the tenant, this type of CRE investment can be considered a truly passive income with positive cash flow. You can even gain high yields if you have a percentage rent agreement with your tenant, especially if they have great sales volumes each month.
Retail real estate refers to the broad range of properties where businesses sell products and services directly to their customers. From brand outlets and boutiques to restaurants and cafés, retail properties can be multi-tenant developments with an anchor (lead tenant) that directs traffic to the property or a standalone building customized for a single tenant.
In Yavapai County, the most common retail property types include:
Community retail centers

A community retail center is a commercial development centered around one or more major retail brands such as Target or Best Buy. They serve as the property's anchor and in-line stores for smaller retailers. These retail centers can be anywhere between 150,000 to 350,000 sq. ft., depending on the size of the anchor and the number of smaller retailers it houses.

Outparcels

Usually located in front of large shopping centers or in high-traffic areas, retail outparcels are standalone buildings leased to a single tenant. Also called single-tenant net properties, they are commonly leased to restaurants, coffee shops, and food chains.

Power centers

A power center is basically the regional version of the community retail center, with sizes averaging at least 300,000 sq. ft. or more. Both are anchored by a major retailer. but power centers are large enough to have several outparcel properties as well as in-line stores. They are also located in areas with direct access to an interstate.

Regional malls

Like power centers, regional malls are also located near an interstate or main roads. These retail developments can be indoor or outdoor shopping centers, characterized by full-line department stores, high-end fashion retailers, entertainment, restaurant options, and "lifestyle" amenities like fitness centers and urban parks.

Strip or neighborhood shopping centers
These retail properties are located near residential neighborhoods, with the purpose of providing residents with daily goods and necessities. They typically don't have anchor tenants. That said, they can house a diverse set of businesses and services, ranging from grocery stores and pharmacies to fine-dining restaurants and coffee shops.
Explore your investment options with us today!
Choosing the perfect commercial real estate investment in Yavapai County requires in-depth expertise, decades of experience, and up-to-date market knowledge. Work smart by working with our top-notch team of brokers and business experts in Prescott Commercial Real Estate (PCRE).
Ready to make a wise investment? Get in touch with us today! You can reach us by phone, email, or by sending us a message here to schedule a private consultation with our team.