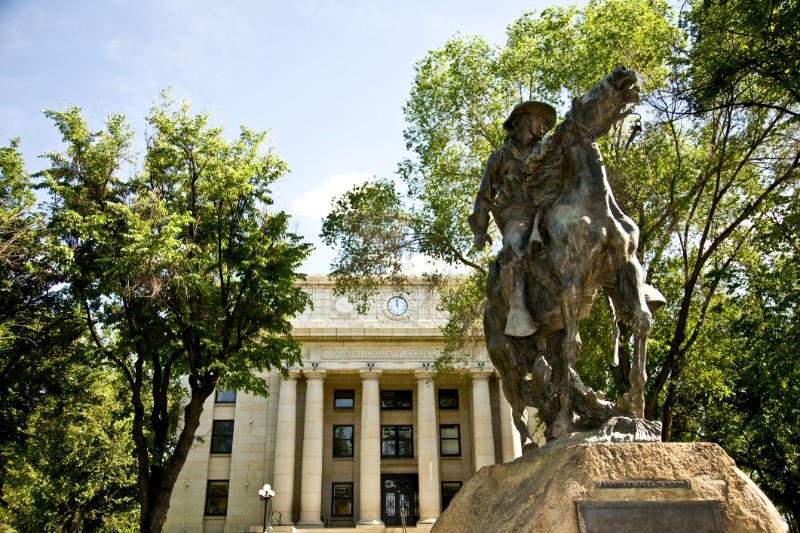 Lucrative investments in commercial real estate aren't limited to the big cities. In a mid-sized city like Prescott in Arizona, there's plenty of opportunities for both the experienced business owner and innovative first-time entrepreneur.
The county seat of Yavapai County, Prescott is a vibrant city home to over 45,000 residents (roughly an 11% population growth since the 2010 census). As it continues to grow, the city is generating well over $2.5 billion in revenue from major industries such as food services, healthcare, manufacturing and shipments, and retail. Taking into account the entire Prescott metropolitan area (the entirety of Yavapai County), other sectors include forestry, mining, transportation and tourism.
Although Prescott is a smaller market compared to the likes of Phoenix, demand for real estate (residential and commercial) is high. Combined with the burgeoning population and tens of thousands of yearly tourists, significant economic growth is expected in the next decade.
If you're mulling over your commercial real estate options in Arizona, Prescott is one of the best markets to consider. With strategic planning and careful management, you'll be able to establish stable and diverse income streams. But first, here's where you should start.
Know what types of commercial real estate are available in Prescott, AZ

There's an assortment of investment properties throughout Prescott to choose from. These include the following:
Multi-family real estate — Apartment complexes and buildings with more than one rentable space are increasingly in demand as the city's population continues to grow. Savvy investors should consider breaking into this market segment as early as possible to take advantage of steady property valuations in the coming years and decades.
Industrial – This area of real estate has become increasingly profitable in the last decade due to the rise of e-commerce. Whether it's general warehouses, assembly floors, or large-scale medical facilities, commercial investors stand to earn a sizable profit. In addition, due to the current pandemic, demand for more stable supply hubs and distribution centers will continue to rise.
Retail — Prescott takes pride in creating a thriving environment for retailers and small businesses. The city's famous Whiskey Row, (established some time during the late 1800s) is home to more than a handful of establishments. Bustling retail areas throughout the city include Depot Marketplace, Lakeview Plaza, Prescott Gateway Mall, and many more.
Office space – There's a growing number of office spaces as the city continues to generate new jobs in a variety of sectors. Commercial property owners are poised to benefit from this continued economic growth via investment in private offices and co-working spaces.
Identify your investment goals
To ensure optimal returns and low risk, you should adopt specific investment goals that align with your overall financial or business vision. Next, you have to break down these goals into smaller objectives that resonate with your preferred investment style or approach. Consider a few scenarios:
If your goal is to start small and allocate a modest investment into something fairly manageable, purchasing an apartment and turning it into a stable rental property may be feasible.
For those who aim for higher returns within a relatively short period, house flipping is one approach to consider. Flipping is the process of buying homes in disrepair at a huge discount. You profit after renovating and selling for a higher price.
If the goal is to establish a long-term business earning nearly around $60,000 to $80,000 annually, an investment in a commercial warehouse or storage facility may be most suitable.
Fine-tune your strategy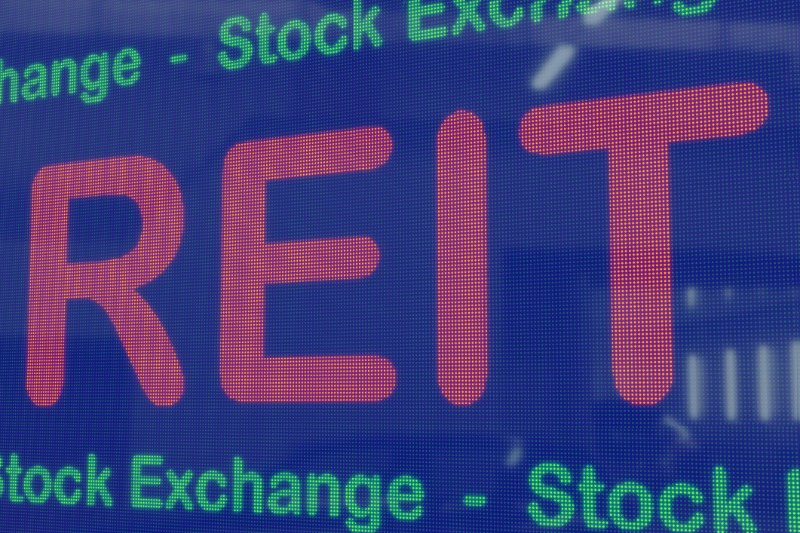 When it comes to investing in commercial real estate — be it in Prescott, AZ, or elsewhere — the following guidelines will be helpful in crafting and improving upon your investment strategy.
Consult a professional
Before making any serious moves, it's always wise to consult with a commercial real estate expert. Whether you're new to the market or fairly familiar with how to navigate the local business environment, you might glean a few key insights from a seasoned local agent. Ultimately, you'll be better informed about the complex processes involved in obtaining and utilizing commercial property.
Find the right investment mix that works for you
If you plan on building a portfolio of commercial real estate investments in Prescott, AZ, it's crucial to acquire a diverse range of assets. Some will be low-risk and fairly easy to manage, while others will entail more work and caution but yield potentially higher returns.
Categorizing property assets
Core assets – Stable, strategically located, and well-occupied investments that generate a predictable rate of return.
Value-add assets – Moderate to high-risk properties that can be rehabilitated to improve revenue potential.
Opportunistic assets – Distressed or heavily damaged properties, whose proper development can potentially yield a significant return on investment. However, there is also a high degree of unpredictability and risk of failure.
Determine your preferred level of control
There are a number of ways to invest in commercial real estate with varying degrees of control and risk. Your preferred investment strategy will mostly dictate how much direct involvement you have over your assets.
Different ways to invest in commercial real estate
Wholly owned real estate investments – The most straightforward approach is whole ownership of commercial property. This gives you the highest degree of control over the investment, but it also comes with major management responsibilities.
Joint venture investments – You can pool your resources together with other investors to jointly own commercial real estate. The level of management control and decision-making power you possess will depend on your percentage of ownership of an asset.
Real estate investment trusts (REITs) – One of the easiest ways to start investing in real estate is through REITs, which don't involve physical property. Instead, you'll be investing in companies that own commercial real estate and you'll earn REIT dividends depending on how much you've put in. This strategy favors investors who want the lowest barrier of entry and virtually no direct management. You have the option of investing in either publicly traded or private REITs.
Private real estate funds – Similar to REITs, private real estate funds don't necessarily involve brick and mortar real estate. You essentially invest in a professional firm that will manage a range of property investments for you. This investment strategy is ideal for high-net-worth investors who can make a larger minimum investment.
Finance your commercial real estate purchase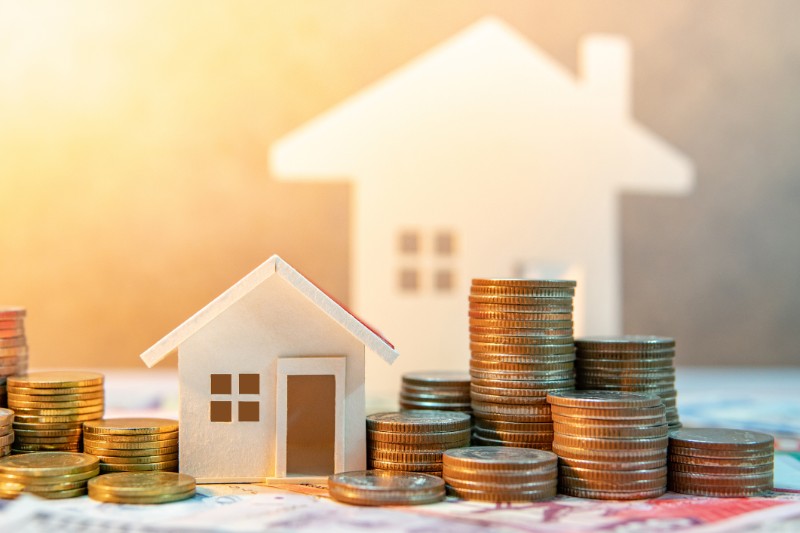 In the absence of readily accessible capital, investors often use loans to finance their purchase of commercial real estate. Below are the common financing options available.
Small Business Administration (SBA) Loans
Although SBA loans maintain strict lending standards, it's one of the most reliable ways to finance your commercial property investment. If you have an established business, you can take advantage of faster qualification, longer loan terms, and lower down payment.
Types of SBA loans for commercial real estate
SBA 7(a) Loans – One of the most common loan programs that grants a fair degree of flexibility in how you can utilize financing. You can use funds for short and long-term working capital and the purchase of business equipment like furniture, lighting fixtures, and miscellaneous supplies.
SBA 504 Loans – Whether it's existing buildings or land, this type of loan is also great for purchasing commercial real estate. The biggest difference from an SBA 7(a) is that this type of loan doesn't draw funds solely from a private lender. A large portion of financing will also come from Certified Development Companies (CDCs), which are nonprofit corporations focused on the economic development of specific geographic areas.
Permanent loans
This type of loan is essentially a first mortgage on a commercial property. It usually has a loan term of five years at the very minimum. Permanent loans offer either a fixed-rate or variable rate, depending on the lender you choose to work with.
Bridge loans
A bridge loan is often used in funding key improvements or sustaining cash flow while awaiting long-term financing. It's a short-term financing option (six months to three years) that comes with high interest rates.
Hard money loans
Aside from approaching traditional lenders, you can also consider financing from private companies or individuals via hard money loans. Although approval may be relatively quicker, interest rates can go quite high and repayment comes much sooner than you might expect (usually within five years). There's also an element of risk in the event of default: creditors will take your property and sell it to recoup the investment.
Create a commercial real estate checklist
Once you've outlined your investment strategies and financing options, it's time to create a checklist that will help you find a suitable commercial property.
Location and accessibility is the first and foremost concern with any business endeavor. Is a prospective asset located along main thoroughfares in the city? If located within a bustling retail hub, how much foot traffic should you reliably expect on a daily or weekly basis? Are there easement issues that you should be aware of?
Take note of key market trends that may affect your investment for better or for worse. While commercial real estate may be more insulated from abrupt events and economic shocks than other forms of investment (e.g. stocks, mutual funds), unforeseen changes in people's movement and spending behavior can have negative effects. Additionally, do research on the types of businesses that thrive or struggle during unusually challenging times.
Crunch the numbers to find out how much return on investment a commercial property can yield. Examine comparable sales in the market you're entering. How much are similar businesses earning monthly or annually? If you're planning on making multiple investments, it's also important to know about reproduction costs. How much does it cost to replicate a given property or asset with the same inputs?
Tenancy is another factor to think about. Depending on the type of commercial real estate investment you plan to make in Prescott, AZ, you need to consider the types of tenants you need to attract and well-thought-out lease terms that will benefit you long-term. Examine available data on typical lease terms and building vacancies. If your commercial property has capacity for more than one or two tenants, develop a plan on how you'll maximize square footage.
Determine the appreciation potential of the commercial investment. Naturally, this projected future value of the property will depend on several factors, such as: market saturation, location, and future developments in the surrounding area. A relatively cheap or undervalued investment now may turn out to yield high returns in the next decade — given strategic and cost-effective improvements over time, as well as excellent management.
Take note of special requirements and distinct laws that may apply in a given market or geographic area. This will be discussed in more detail in the last section below.
Familiarize yourself with Arizona commercial real estate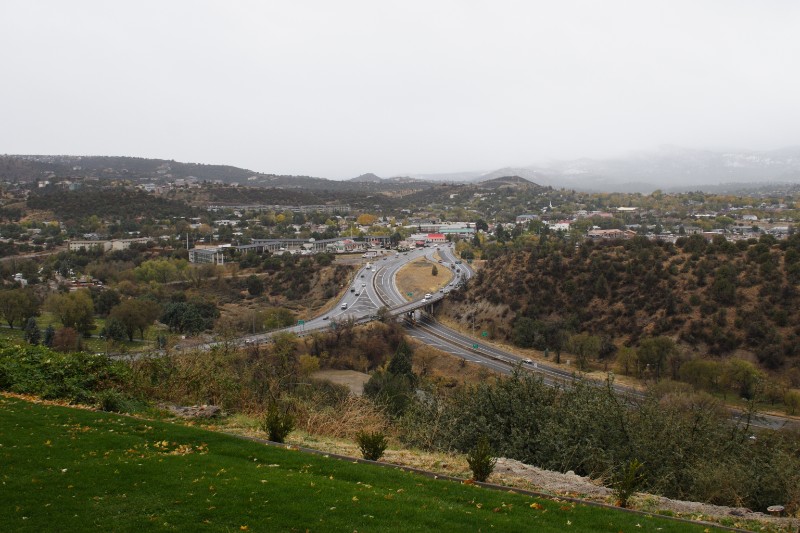 Potential investors should also be aware of the rights and obligations that the state of Arizona confers on commercial property owners. Though far from exhaustive, the discussion below will give you a better understanding of what to expect.
Thoroughness during due diligence
It goes without saying that investors should perform thorough due diligence on a commercial property before entering into an agreement with the seller.
Aside from asking a property owner their reasons for selling, you should also undertake extensive research on the property's history, prominent features, repairs and improvements (with matching permits). In addition, make sure to exercise your right to conduct your own inspection.
Reviewing the purchase contract
Commercial real estate purchase contracts in Arizona must be in writing and duly signed by all concerned parties. Look out for the following key components of the agreement:
Commercial property description – The contract must state the name of the owner and accurately describe the key features of the property.
Other fixtures that may be included in the sale – The contract must also describe fixtures and fittings which the seller has decided should be included in the property sale.
Seller disclosures – Sellers must describe any material or significant facts about the property, as well as any latent defects and existing natural hazards.
Warranty for equipment – Sellers must detail warranty information for any existing equipment that comes with the property purchase.
Tenants can sublet in the absence of express prohibition
Without an express prohibition on subletting, your commercial tenants are well within their rights to sublease to a third party. As long as they comply with Arizona's subletting requirements, the sublease will be considered valid.
Make sure to explicitly state in the lease contract that subletting is prohibited, or at the very least, subject to the approval of the landlord. Otherwise, you may have to deal with unwelcome subtenants.
Limits to landlord's duty to repair
Arizona complies with the ubiquitous practice of requiring landlords to make all necessary repairs and additions that ensure the property is in a fit and habitable condition. However, there are a few exceptions, particularly:
According to Arizona law, landlords are not compelled to make upgrades or repairs to any area of the property which is not expressly mentioned in the lease agreement.
Landlords are not responsible for making any custom work or modification.
Landlords can pursue payment for damages if the tenant has inflicted permanent harm to the property.
Determining material breach of lease agreement
A material breach is a failure of either party to substantially fulfill their obligations as stated in a contract. For example, when a tenant is unable to pay rent one week after it was due, Arizona law deems this as a material breach of the lease agreement — subject to termination of the latter and subsequent eviction proceedings.
On the other hand, Arizona law also recognizes that there are immaterial breaches of contract. One example of this is when a tenant forgets to pay a small maintenance fee for common areas. While a landlord may have a right to pursue damages, such a relatively trivial matter does not become grounds for contract termination or eviction.
Consider the following factors to assess whether or not tenant behavior or conduct constitutes a material breach of contract:
The probability that the offending party can remedy the alleged failure
The extent to which the aggrieved party was deprived of the expected benefits.
The extent to which the aggrieved party can be properly compensated for the deprivation of expected benefits.
The extent to which the offending party's actions represent a failure to follow reasonable standards of good faith and fair dealing.
The likelihood that the offending party will suffer forfeiture or termination.
Work with top commercial real estate professionals
There's no better way to get a head start in the commercial real estate market in Prescott, AZ. Interested investors have much to learn and benefit from our established team of brokers and business experts from Prescott Commercial Real Estate (PCRE).
With a combined industry experience of over 80 years, PCRE is ready to provide you with up-to-date market information and time-honored real estate investment advice. Book a private consultation with our team today. You may get in touch by phone or by email. Alternatively, you may fill up our short contact form.